Member Services
Join, renew your membership, pay invoices and register for upcoming events today. Members of the GBAHB enjoy networking events, educational opportunities, and the benefits of tireless advocacy on local, state, and national levels.
GBAHB 2022 Home Building and Remodeling Showcase
Make plans to join us for the 2022 Home Building and Remodeling Showcase.
Free Parking
Admission
Adults $12
Seniors $10
12 and Under Free
Alabama's premier home building event will be held at the Finley Center- Hoover Metrpolitan Complex.
Friday, June 24th 10am-7pm
Saturday, June 25th 10am-7pm
Sunday, June 26th 10am-4pm
For more information call 205-912-7000 or email shannonh@gbahb.com.
Visit the Showcase
Visit the Showcase
COVID-19 TESTING
Many of you have expressed concerns over the growing COVID-19 crisis and what effect it will have on the home building industry. The HBAA is concerned along with you, but is taking every step possible to minimize its impact on the industry.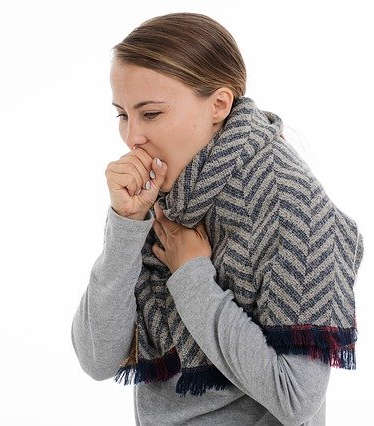 Get tested for COVID-19 (Coronavirus infection) if you develop any of these symptoms:
Fever or chills
Cough
Sore Throat
Shortness of breath
Muscle pain
New loss of taste or smell
Vomiting or diarrhea
Consider getting tested, even without symptoms, if:
You live or work in a place where you are in contact with a large number of people, or
If you think you have been exposed to someone with COVID-19.
Visit JCDH.org for information on test sites.
Text INFOJEFFCO to 888777 to receive information updates
Potential for a Statewide Shelter in Place Order
Yes, there is a potential that at some point the state will consider such an effort. We have been in contact with that Governor and her staff for the past few weeks discussing the need to deem construction and related industries as essential businesses. We are continuing those discussions and are working with other construction and real estate trade associations in Alabama to create a uniform front.
As of right now, there is no such order in place and workers may continue to work as normal. We do advise that you encourage them to social distance and we urge you to heed all directives and guidance issued by the Centers for Disease Control (CDC), Occupational Safety and Health Administration (OSHA), and the Alabama Department of Public Health (ADPH).
Local Shelter in Place Orders
Some communities have begun to limit social interaction and work activities. We would urge local associations to reach out to government officials in your area to ensure that those orders include construction as an essential business. NAHB has provided some guidance that can be useful in this area based around the order issued in San Francisco that specifically exempts construction. See NAHB's email on this matter here.
Governor's Order (Dated March 19)
There has been some confusion over yesterday's order from Governor Ivey. Among the prohibitions:
"All gatherings of 25 persons or more, or gatherings of any size that cannot maintain a consistent six-foot distance between persons, are prohibited. This Order shall apply to all gatherings, events or activities that bring 25 or more persons in a single room or single space at the same time."
This order is intended to apply to gatherings of non-essential social events. It is not intended to apply to Alabama businesses or its workforce.
Inspections and Permitting
Many city and county governments have restricted public access to their facilities. We would encourage that each local association reach out to the permitting and inspection entities in your area to become aware of their plans. We have been approached by various communities and have suggested that they employ online services as appropriate to accommodate permit and inspection requests. For those areas without access to online services, we have suggested a drop box approach that limits face to face contact. Departments that want to ensure social distancing may want to consider inspections that restrict contact with anyone on the jobsite. This would prohibit any walk-through with the builder, but under the circumstances, it would ensure timely inspections. Local governments may consider video/distance inspections through online or cell phone technology. Each community may handle this differently, but let them know that, as an industry, home builders are willing to accommodate those steps that the government feels appropriate and that facilitates timely inspections and permitting.
HBAA Activities
Your HBAA Senior Officers and staff are conducting business as "usual" for now. At this critical time, the HBAA is focused on anything it can do to minimize any negative affects this crisis may have on you and your business. As you know, we have cancelled the Alabama Remodeling Excellence Awards Banquet and are postponing the basic carpentry courses until the crisis has averted. The HBAA will make decisions on other events as necessary as time moves forward.
Members in the News
Steadman Named HBAA Associate of the Year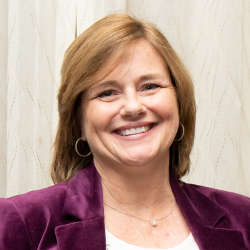 BIRMINGHAM, ALABAMA -- Mary Steadman of Birmingham has been named the Home Builders Association of Alabama (HBAA)'s Buddy Berry Associate of the Year for 2019.
Taylor Burton Inducted Into Alabama Building Industry Hall of Fame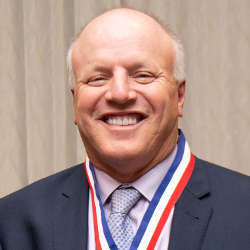 BIRMINGHAM, ALABAMA -- Taylor Burton of Birmingham has been inducted into the Alabama Building Industry Hall of Fame, the highest honor presented by the Home Builders Association of Alabama (HBAA).